Give Magento a boost with MCorner Full Cache extension.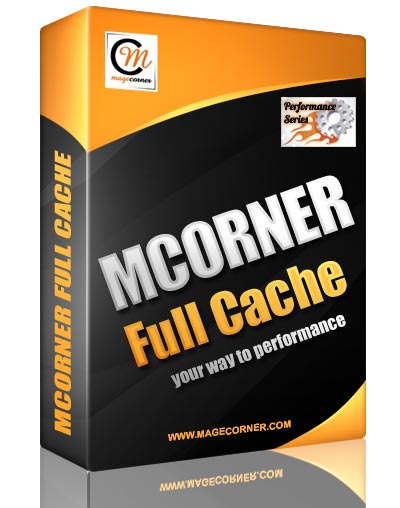 With the MCorner Full Cache extension, benefits on a magento ecommerce store are between 25% – 40%. Our full cache extension minimizes server requests and memory usage to decrease server loads. Increased site speed, increases visitors and SEO ranking.
Look to adding APC cache with MCorner Full Cache and you will get an additional performance benefit of 10% – 20%.
What you get with MCorner Full Cache
performance gains of 25% – 40%
uses 20% – 30% less system memory
turn on/off MCorner Full Cache for product pages at any time
turn on/off MCorner Full Cache for category pages at any time
specify cache lifetime for both product and category
cache refreshed with product and catalog changes or when clearing Magento cache through Admin
integrates with Magento default cache
copy and paste install
multi store, currency, language compatibility
works on any version of Magento as of version 1.7.2
Do you need help with your Magento ecommerce setup? Want to increase performance? MageCorner can help you with all your Magento configuration.